Free property valuation in just a few steps
Would you like to know the market value of a property? With KOMPASS you can check the current value of houses or apartments within minutes. Our online valuation tool gives you an value estimation for houses and apartments in all of Germany.
The free property valuation by KOMPASS helps you to understand the current market value of a property. The provided estimation is based on a mix of different data sources like official property market reports that are published every year by local municipalities. We also use our own proprietary data as well as third party data to provide a more accurate estimation.
The property valuation by KOMPASS is a starting point to estimate the current value of a property before buying or selling it. Like other online valuation tools, the KOMPASS property valuation doesn't replace a professional report by an expert or local agent on site. Particularities which can influence the target price can only be seen and estimated correctly in an on-site valuation.
How it works
Enter the address
Describe the property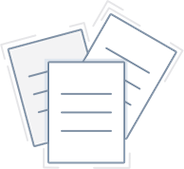 Get your valuation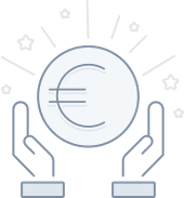 Which property would you like to value?
Our online property valuation is 100% free of charge and usually takes less than one minute.
Start the valuation process by typing in the full address including street and number of the property that you would like to get valuated
If there's already data available for that property, you will be redirected to a selection page where you can confirm your choice
If the property is not yet in our system, you can easily let KOMPASS create a valuation report by answering a few basic questions about the property.
We can provide estimations for apartments and houses, including single-family houses, duplexes, townhouses and multi-family houses.
After we have all the needed data, your estimation becomes available immediately.
During the valuation process, you will be asked to create a free KOMPASS user account. All property valuations that you request will be stored in your user account and can be revisited at any time. Additionally you can
see how the value of a property has changed.
check if the property that you've valued is currently for sale.
see how many other users have requested a valuation of a property.
Any questions?
We are looking forward hearing from you
Our exceptional customer service team is happy to help.
Property valuation, agent recommendation or financing
No matter which topic is relevant to you: We help you with our advice and assistance.
You don't find what you are looking for?
Please tell us and we'll find a suitable solution for you and your special situation.
The contact to you is important to us
With your questions you help us to get better and improve our service.
We are there for you!

Send email